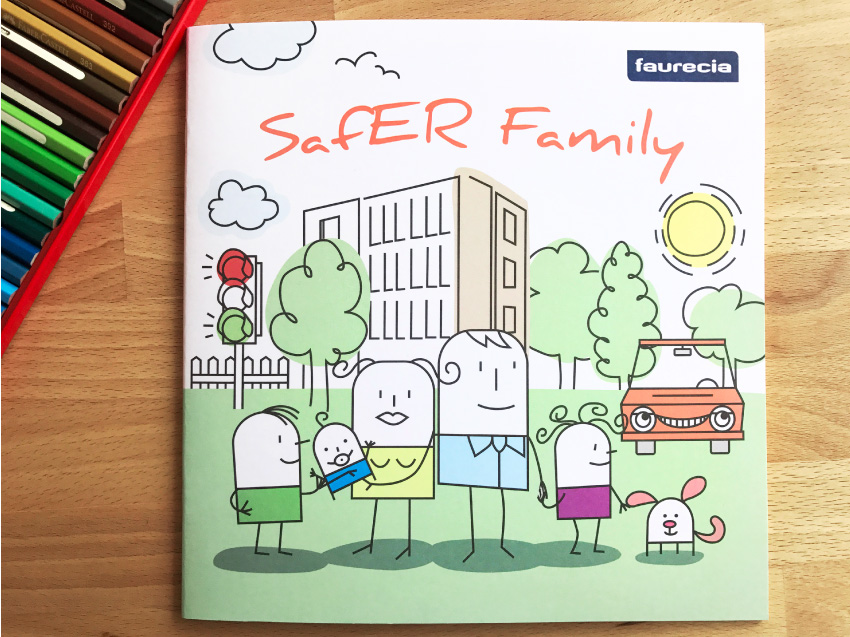 Faurecia
We delivered
Brand Naming, Brand Identity Packaging Design, Brand Narrative, Copywriting, POS Collateral, Webdesign
Brief
The Romanian branch of Faurecia, one of the most important companies in Europe when it comes to the automotive business, had elaborated an internal strategy to inform and educate their employees. Faurecia has been evolving as a family, sharing a well defined set of principles. That's why the employee policies are constantly improving, investing in different kind of projects: education, personal responsibility, collective responsibility.
Considering the implications of those aspects on a daily basis, it was necessary to create several videos and illustrations. There were two important coordinates that needed to be followed: interactivity and an informal style. This way, the company could aim for friendlier presentations, making sure that during this process the employees' atention stays at a high level.
Solution
In order to express the information we got from Faurecia in a relevant way, we decided to illustrate different scenarios that can easily be encountered in real life, in a funny, but also expressive manner. We thought that a friendly and warm chromatic palette would be the perfect companion for these security instructions.
The safety of the family represented an important mark of this project. So we extracted some captions from the animated videos. For example, the whole family inside the car. This way, we were inspired to create a colouring book. Its layout suggests a touch of childhood, mixed with traits like creativity and playfulness.
Do you wish to find more about this project?
Contact us!